Club Activities
Photos from various January Club Meeting, Winter Field Day 2016,
and the New Year Party!
Join Us for Dinner!
Come out and join us for dinner before the monthly club meetings and indulge in some great food and great conversations. January we will meet at Showmars Restaurant, 1317 Emerywood Dr, Charlotte, NC 28210 between 5:00p - 7:00p. We hope to see you there!
Upcoming Club Activities
Check out some of the upcoming events planned. If you have any activities that need to be added, please email .
Monthly Club Meeting:
Our club's regular monthly meeting is held on the last Tuesday of each month (except December) beginning at 7:30pm, at St. Giles Evangelical Presbyterian Church, 2027 Emerywood Avenue, Charlotte NC. All visitors are Welcome.

Club meeting's are where we can all come together to see old friends, make new friends, meet the person that goes with the voice and the callsign, find someone to help with a radio problem, learn other's experience with a piece of gear, or just plain yak with someone. We tell war stories, encourage new Hams, encourage old Hams, divulge our secret techniques of operating or fixing, discuss current Ham radio events, promote upcoming public service events or remember those we have done. For most meetings, we try to enlist an interesting presentation of a program topic about something in the communications world. We have had some very interesting topics presented. Sometimes we explain what's required and how to accomplish the best hamfest in the southeast, sometimes we horsetrade radio fleas at a club auction, and when December comes, we get all gussied up for our annual Holiday party.

It's important to come to club meetings because that's where everything comes together. You get to lobby members of our Board of Directors (and they really like to hear what everyone is interested in because it makes their job easier). Club meetings are such an important part of our group that we require attendance of at least 7 of the last 12 meetings to be eligible for nomination to our Board of Directors.
Latest MARS-W4BFB News:
Mobile users click here.
If you have news that needs to be added, send it to .
Want an Amateur Radio license plate on your vehicle
posted 1/3/2016
This information for
North Carolina
Residents Only.
Get and print the official NC DMV form MVR-35 - - > here < - -.
Complete the form and mail with a check for $10.00 .
MARS Membership Renewal
posted 11/16/2015
It's that time of year again! - Time to renew your 2016 club membership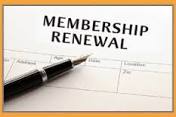 to the Mecklenburg Amateur Radio Society.
There are a few ways you can renew - whichever works better for you! If you like the feel of paper in your hands, you can always print out a copy of the renewal form (yes, please fill out a form even if you've been around for years... it allows us to ensure all your information is up to date!) from this link - fill that out, and either mail your check and form to Tom, or bring it to the next club meeting.
Otherwise, if you want to save a tree, you can visit our Online Renewal Form and renew online with PayPal! Similarly, we ask you fill out the entire form on the site as well.
VE Test Session
posted 12/02/2015
Our next VE Test Session is January 30, 2016.
All VE test sessions are open to all individuals, and are held at St. Giles Evangelical Presbyterian Church at 2027 Emerywood Avenue in Charlotte. Test sessions start at 9:00am, so please arrive by 8:30am to register. All test elements are given at each session. Walk ins are welcome, but we would appreciate it if you register by sending an email to or call 704-948-7373 if you need additional information.
More information can be found here.
W4BFB Receives 501(c)(3) Designation
posted 12/3/2014
On behalf of Andy, K4GKK, and your Board of Directors, I am pleased to advise that the Internal Revenue Service has approved our recent request to be listed as a 501(c)(3) organizations. This means any and all donations to MARS, a charitable organization, are deductible.
As we approach the end of 2014, we hope that club members, in addition to renewing their annual membership, will give serious consideration to making a contribution to the club. In addition to cash, any donation of equipment that can be sold at the Hamfest is tax deductible, as long as the contribution is made before the end of the year and you are given a receipt for the fair market value of the item.
The Board wishes to express its gratitude to George W4GEH, Patrick W4PFI, Patrick's dad Don Fink, for the time, energy, and attention to getting the application tuned up before it was submitted. Yes, I was involved, but it was a team effort.
Having the 501(c)(3) can and will open some doors for MARS that can have the effect of improving the club's bottom line and allow us to have a greater impact on our community.
73, Paul, K4VCF
Radio Links
posted 10/24/2014
Check out the updated Radio Links button in the navigation bar. It now has links for back issues of CQ Magazine, 73 Magazine and American Radio History which has links to many other radio and electronic magazines.
Charlotte Talks
updated 2/25/2014
Tuesday, Feb 25, Ham Radio will be the topic on "Charlotte Talks" with Mike Collins, WFAE FM 90.7. The show airs live @ 9AM and is replayed at 9PM. MARS's own Paul Jones K4VCF and TIm Slay N4IB will be in the studio live talking about ham radio, the upcoming Charlotte Hamfest and the ARRL's Centennial.
Listen to a recording of the show at http://wfae.org/programs/charlotte-talks-wfae
Upcoming Public Service Events
If you have any ideas for Public Service that would benefit from the club's participation, please email with your details.
For more information, visit